Built for entertaining, this Southern Transitional home boasts over 4200 sq ft of living spaces with an additional 2000 sq ft of covered outdoor entertaining spaces, including a pool, outdoor kitchen, fireplace and outdoor living room.
A new Grand Atrium, Bookstore, Daycare and Administrative offices highlight this new renovation and addition of an existing church damaged by fire.
This classical Southern Cottage flows with an open floor plan, including 2-story height living, dining and entertaining spaces. Over 1000 sq ft of wrap-around rear porches encompass a swimming pool including a custom outdoor built-in pizza kitchen.
Contemporary, upscale new development coming soon with over 5600 sq ft of lease space available with 3 unique tenant units. Clean lines and expressive natural materials give this commercial design timeless appeal.
This Modern Farmhouse is located on a wooded lot in rural St Francisville, Louisiana. Rustic elements, including exposed timber beams throughout, meet contemporary design, such as full-height steel windows facing the rear yard, in this southern classic home.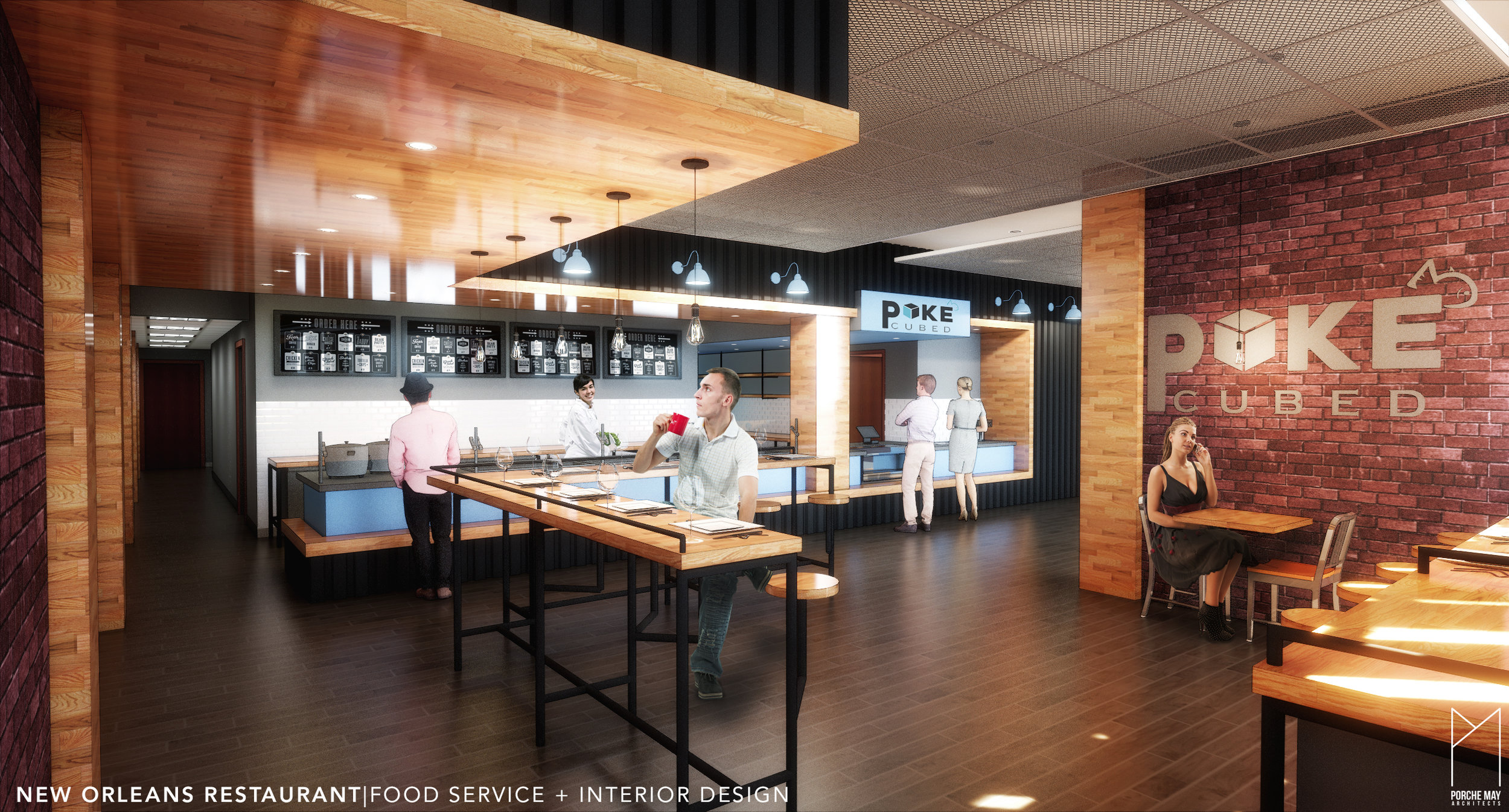 Located on St. Charles Ave in New Orleans, LA, this new "Poke"-style restaurant creates a contemporary vibe in a historical building. Porche|May provided full services including food service design, interior design and architectural services.
Custom features abound with this Southern Coastal design. Over 5000 sq ft of living space with multiple panoramic balconies overlooking the waterfront.